Cross-Country Moving Story: Featuring the Graves Family
Posted by Bolt PR on Wednesday, September 26, 2018 at 9:58 AM
By Bolt PR / September 26, 2018
Comment
Moving cross-country takes a huge leap of faith, especially for a busy Washington D.C.-based family trying to escape the hustle and bustle of city life. But that's exactly what the Graves family did, and they trusted Points West Agency to guide them throughout the process.
Texas-native, Scott Graves, wanted to get back to his country roots, and Brock, Texas seemed like the perfect, quiet place for his family to settle down. The Graves flew down to the Lone Star State and met with Points West Agency partner, Ryan Pafford. Although the Graves fell in love with one of the first home they saw, it was only 60 percent finished, meaning they had to trust Ryan to see through the remainder of the construction.
During the next few months, the Graves family realized that Points West Agency was the real deal. Ryan's expertise and true dedication to his clients allowed the Graves to feel confident about their upcoming move. Scott Graves vocalized that Ryan played an integral role in the moving process by constantly checking in on the progress of the home and sending the family real-time updates.
The Graves family is now officially moved into their new Texas home and they are loving everything about Brock. As a family with young children, the Graves were attracted to Brock's amazing school district and inclusive, safe community. Resting peacefully on over an acre, their home backs up to a cattle pasture and includes plenty of room for their young boys to grow up.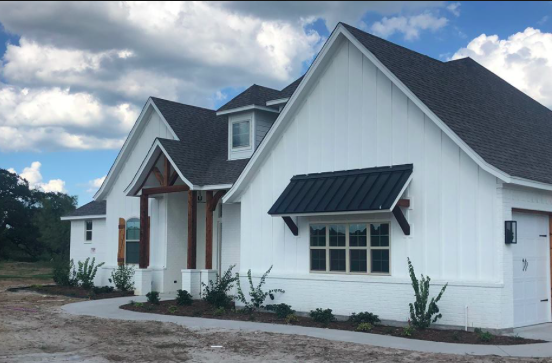 Points West Agency would like to congratulate the Graves family on a successful cross-county move, and couldn't have been more honored to help through the proccess. If you're considering relocating to North Texas, Points West Agency will be there for you every step of the way. Give us a call at (817) 717-6036, visit our Contact Us page or connect with us via Facebook to get started today. Welcome home, Graves family!