In's and Outs of Getting a Home Mortgage
Posted by Bolt PR on Wednesday, January 2, 2019 at 11:30 AM
By Bolt PR / January 2, 2019
Comment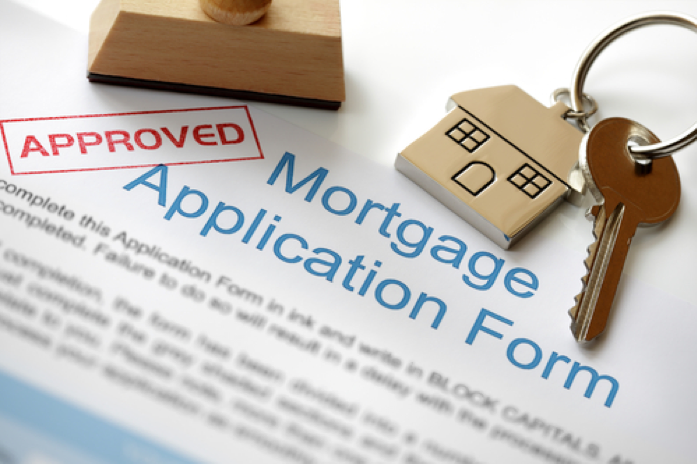 It's safe to say that your mortgage is the biggest and most important financial transaction of your life. Acquiring a mortgage means you're officially owning a home where you and your family will grow and make memories together – talk about an exciting time! So, what do you need to do to prepare for this momentous purchase? Below, we've put together a handful of steps to take before applying for a mortgage and what to watch for during the process.
Step 1: Improve Your Credit Score
Your credit score is like your DNA to lenders – it tells them how trustworthy you are when it comes to paying back your loan. The lower your credit score, the harder it is to get approved.
If you're looking at your current credit score, you should be aiming to get to 700 and above. If your credit score seems low, dig into your credit reports and double check that there are no errors in your record. You can also pay off any remaining debt you may have to really help make that credit score shine!
Step 2: Know Your Budget
Do you know how much a $300,000 home will actually cost you? Yes, that is a real question. With home mortgages, you are not paying exactly $300,000 for your home when you add in the interest on top of that. "A typical person puts down 10 percent of the home price and opts for a standard 30-year fixed-rate mortgage. But changing those biases can save you hundreds of thousands in interest."
Here is a good rule of thumb when setting your budget: search for a home that is no more that 2.5 times your annual income. Going back to the example above, "if you instead opted for a 15-year mortgage, you'd save $115,000. The trade-off, of course, is that you'd owe a higher monthly payment ($1,341 vs. $2,042, in this instance.)". If that extra amount a month might put you past your intended budget, consider opting for a slightly cheaper home.
Step 3: Start Saving
Now that you have your budget set, it's time to start saving up. You will be paying the principal of the home you're purchasing along with property taxes and private mortgage insurance if your down payment is less than 20%.
"Aim to have the equivalent of roughly six months of mortgage payments in a savings account, even after you fork over the down payment, while closing costs will run around 3 percent of the sales price.
You'll also likely have to spend around 3 percent of the home price on upkeep and repairs annually, in addition to roughly $2,000 in maintenance costs."
Learn more about what this looks like at Bankrate.com.
Step 4: Get Approved!
Even if you haven't found your dream home yet, getting pre-approved by a lender will give you a range of what a bank will be willing to lend you. Additionally, this will show the current owner of the home you're purchasing that you have the backing of a financial institution.
Step 5: Consider Your Mortgage Options
Thankfully, there are numerous mortgage options to choose from. For example, if you are a first-time home buyer, you might consider a Federal Housing Administration-insured loan, especially if your credit score isn't quite up to par.
An FHA-insured mortgage requires at least a credit score of 580 or higher with a down payment as low as 3.5%. "If your credit score is between 500 and 579, you need to make a down payment of at least 10 percent to get an FHA mortgage.
Step 6: Be Patient, but Act Fast
"Take time to pick a home that you see yourself living in for decades to come. Not only can you spend thousands moving and furnishing a home, you'll likely only see your investment, such as it is, pay off if you occupy the home for at least seven years. But when you do find a home that has the perfect blend of affordability and livability, pounce. In a competitive market, you'll need to be aggressive."
At Points West Agency, we're here to make the homebuying process easier, starting with your mortgage options. If you're thinking about buying a home in North Texas, our agents are here to help every step of the way! For more information about the newest listings throughout Denton, Parker and Tarrant counties, give us a call at (817) 717-6036, or visit our Contact Us page.
Sources: https://www.bankrate.com/finance/mortgages/mortgage-tips/