Making the Most of a Virtual Open House
Posted by Bolt PR on Tuesday, November 10, 2020 at 4:20 PM
By Bolt PR / November 10, 2020
Comment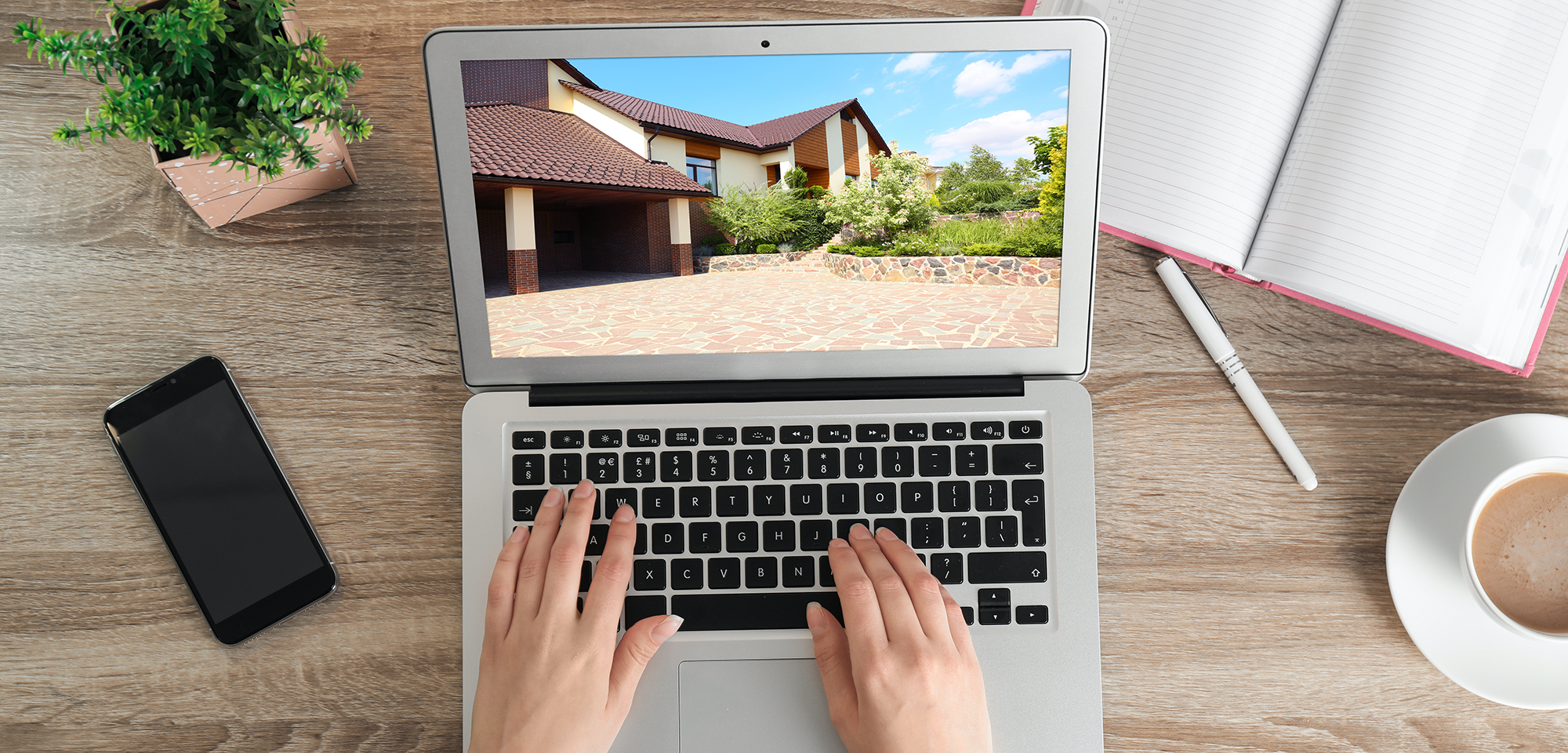 With social distancing guidelines still in full effect, more and more open houses and showings are going virtual. While these virtual home tours ensure safety for the buyer and the agent, they can also present challenges. When attending a virtual home event, it is important to make sure you get an accurate feel of the house and all the information necessary to inform you of important decisions. Here are a few tips and questions to ask during a virtual home tour, so that you can fully understand your potential home.
Research the property in advance.
Since you won't be able to physically walk through the house, you should try to learn as much as you can before the virtual meeting. Consider asking your agent for a few extra materials ahead of time, such as a copy of the floor plan and room dimensions to make following along easier. It could also be beneficial to ask for the home's disclosure statement. These statements provide you with the information to ask the selling agent about any material defects, recent updates or servicing done in the house. Finally, be sure to take note of the house's location. Research the neighborhood, local schools, traffic patterns and shopping centers to better understand the community surrounding the home.
Understand the format.
Do you have an individual appointment or will other homebuyers be present on the call? This is essential to know beforehand so that you can be respectful of the experience for all parties involved. If others are on the call, be sure to mute yourself when not asking questions, so that your background noise doesn't cause distraction. Also, make sure you know when to ask questions. If the agent asks that you save questions until the end, keep a written list of questions to help you remember what to ask when it is time.
Communicate with your agent.
Communication is crucial when making housing decisions, especially when the process is conducted virtually. The idea of online open houses is relatively new to all of us and all details must be communicated effectively. Make sure you know what time to be on the call, who else will be in attendance and other details such as when the sellers want to close. While these may seem obvious, they are easily lost in the many never-ending email threads. Check-in with your agent frequently to make sure you have the details down.
Ask questions.
Asking questions, in general, is vital, but even more so on a virtual call. Here are a few examples of good questions to ask to ensure you are accurately understanding the property.
● Is it noisy? – Since you won't be able to observe this yourself, ask the agent if the house is near a busy road or in an area with high air traffic.
● Where is the property line? – Viewing the land from a camera can result in size and/or distance deception. Be sure to ask for exact dimensions and property lines, so that you can understand the exact size of the property.
● What is the sun exposure like throughout the day? – Photos and cameras don't always accurately capture light, be sure to ask about windows and how the light filters into the house throughout the day.
Just because your tour is virtual does not mean you can't understand the property just as well. Be sure to ask great questions and take advantage of these tips to make the most out of your virtual open house and make the decision that's right for you. If you're ready to find your dream home, our agents are at the ready! Visit our Contact Us page or give us a call at (817) 717-6036 to get the process started.
Sources:
https://www.homelight.com/blog/buyer-attending-a-virtual-open-house/
http://www.warnerrobinshomesearch.com/blog/10-essential-questions-to-ask-during-a-virtual-open-house/