The Best ROI Home Improvements
Posted by Bolt PR on Thursday, October 14, 2021 at 7:00 AM
By Bolt PR / October 14, 2021
Comment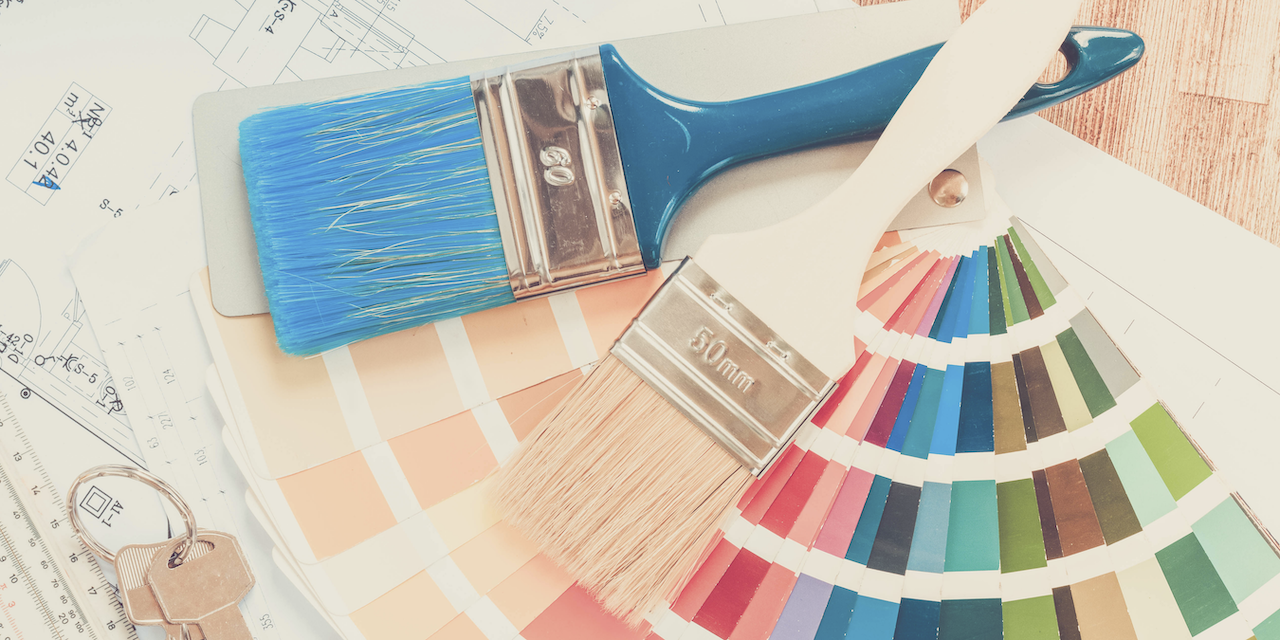 Are you starting to feel that itch to knock out a few walls or spruce up your home's curb appeal? The home improvement market is flourishing. In 2020, the worldwide home improvement market was valued at 763 billion U.S. dollars, and the pandemic might have had something to do with it. In fact, 39% of consumers reported undertaking home improvement projects because of pandemic-driven changes.
While some added home office spaces due to a sudden shift to remote work, others installed gyms, decks, pools, gardens and more areas to enjoy while staying home and staying safe.
While splashing a new paint color on the wall is a great way to update your home décor, certain home improvements have a greater return on investment than others.
1. Open up the Floor Plan
The term "open concept" is popular for a reason. Many home buyers appreciate an open space. According to the home preferences study by the National Association of Home Builders (NAHB), people who bought, or planned to buy, a home within the past three years wanted more square footage. That desire has stayed steady, and in 2020, 44% of real estate agents recorded "need more space" as a top moving motivator.
Consider home improvements that add more square footage to increase your home's value. Knock out a wall to create that spacious feel and let in more natural light. Finish your basement to add extra livable space. This is a costly project, but the average basement finishing project can have up to 70% return on investment.

2. Update the Curb Appeal
First impressions are crucial, so if you're looking to lure in home buyers, it's time to update your home's curb appeal. There are several ways to make improvements to your home's exterior, and they don't all have to cost a fortune. Attractive landscaping is a head-turner, and 17% of Realtors said that a landscaping project resulted in a recent sale. Getting your hands dirty by mowing, pruning, mulching and planting can have a 100% ROI.
Replacing your front door with a steel one is shown to recover 69% to 91% at resale. You can also choose to replace your garage door, touch up exterior paint or replace siding. All these home improvements will boost your curb appeal, and in turn, boost your home's value.
3. Make Your Home More Efficient
Home efficiency is key. The ways to improve the efficiency of your home are endless. Start with adding an extra layer of insulation. A quality ventilation system will help keep the cool or warm air inside and reduce electricity costs. Another energy-efficient home improvement is to upgrade your appliances. Washers, dryers and refrigerators consume the most energy and can be replaced with a brand that has the Energy Star seal of approval. You can also consider making the switch to LED light bulbs, which can go a long way, especially when you have little ones who might forget to turn off the light every now and then.
The list of possible home improvement projects is endless, and you can start small or go big. It's important to do your research on what will have the best return on your investment and what updates match your personal preferences.
The talented team at Points West Agency is here to guide you as you prepare to sell your home or purchase your dream home. Contact us for your real estate needs today at (817) 717-6036.