Top 3 Home Staging Tips for the Holidays
Posted by Bolt PR on Wednesday, December 11, 2019 at 2:20 PM
By Bolt PR / December 11, 2019
Comment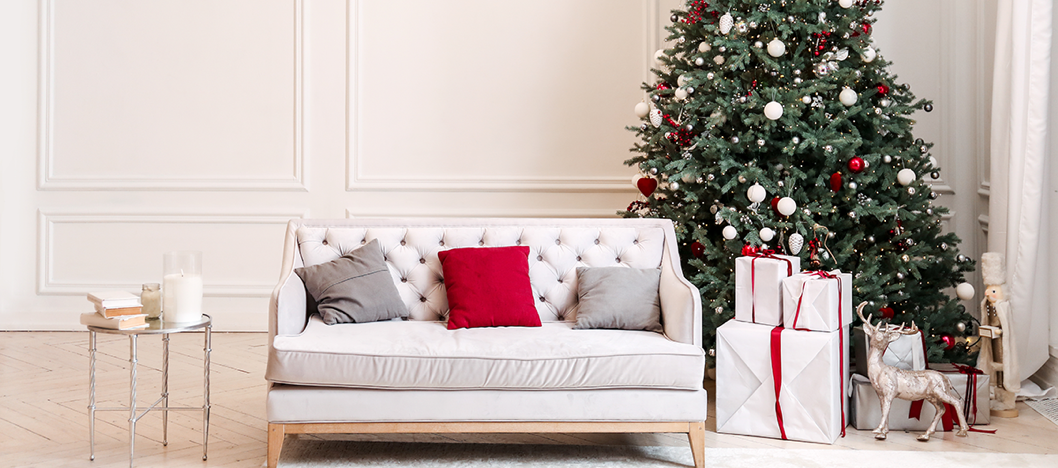 As if the holiday season isn't busy enough as is, buying or selling a home during this time of the year only adds to the list of things to do. However, with the right real estate agent, the buying and selling process should be easier and less stressful because you have a trusted professional to guide you every step of the way.
One of the big questions our clients ask us this time of year is what to do about holiday décor. While you don't want to sacrifice showing off your holiday spirit and getting the little ones excited about Santa, you also want to get your home sold in the least amount of time at the right listing price.
To help navigate how to celebrate the holidays while still having your home ready to show at any moment, here are our top three tips we have to offer.
Less is more. We know some homeowners are very proud of their holiday train collection or love to display garland at every turn, but it's important for potential buyers to see the beauty of the home behind all the décor. Limit garland to the staircase or just for lining that perfectly set mantle. Avoid numerous small pieces of décor and figurines throughout the house and, instead, go for a few statement pieces, such as a string of garland, a holiday tree, candles and a wreath.
Clear walkways and windows. When placing that tree or statement piece, make sure it doesn't block a walkway in the home or obstruct what may otherwise be an incredible view or bright natural light. By keeping walkways and windows clear, your home will naturally feel bigger and more open to potential buyers.
Make moves. If your holiday décor is adding extra clutter or weight to a certain room, don't be shy about moving things around. If you have a life-size advent calendar to hang on the wall, consider moving existing artwork versus adding more to the wall. If you have mantle décor but want to place that garland and hang stockings, move your other mantle décor to limit the clutter.
Anytime you're staging a home, whether it's the holiday season or not, an important step is to simply walk through your home with a critical eye of where there might be too much 'stuff' in one place or on one wall. Place small figurines and personal photos in a cabinet or closet, keep surfaces clear of too many items, clear walkways and windows, and move furniture and artwork to make room for that extra holiday cheer.
If you're buying or selling a home in the North Texas area, our team would love to connect with you. Contact us today to get the process started and happy holidays!